Are you looking to plan a luxurious celebration in the beautiful ski resort of Courchevel? Whether you're marking a special occasion or simply want to enjoy a bit of pampering, this guide will show you how to get it right.
You'll be able to plan a luxury celebration that leaves a lasting impression on your guests. So, whether it's a romantic wedding anniversary, an opulent birthday party, or an exclusive corporate event, read on to learn how to plan a luxury celebration in Courchevel.
In fact, to get the inside scoop we spoke with Luxury Celebrations expert Huw Davies from Corinium Travel who started off by saying…
"A group family holiday or special birthday celebration has got to include a wow location, fabulous food & wine and lots of fun!"
---
A Home in the Mountains
Celebrations are special occasions that should be savoured and enjoyed in the perfect setting! If you're looking to celebrate in true luxury, Courchevel is the perfect place. Whether it's a milestone birthday, family reunion or wedding anniversary you really are spoiled for choice here. From rustic mountain views and cosy ski chalets to grand spas and entertainment options for all ages at luxurious hotels- it's got just about everything your heart could desire.
"For accommodation, Courchevel really offers everything you can imagine. You can stay right on the side of the slopes, enjoy private spas and stunning views, while still being close to 5-star amenities in villages like Courchevel 1850" explains Huw Davies from Corinium Travel
Picking your accommodation for your trip could well be the most important decision you make. Afterall, it's where you'll spend your time relaxing after adventures on the slopes. Plus it can act as the perfect setting for throwing a memorable party to celebrate with all your friends and family.
Fortunately, Courchevel is filled with chalets and hotels to suit every type of group. If you're gathering for a family reunion then a private chalet is waiting to fill with all your loved ones. Or for something a little more romantic, a suite in a luxury hotel makes for a remarkable ski trip.
Whichever you're looking for you'll be spoiled with ski-in/ski-out, modern spas, and fine dining.
---
Arriving in Courchevel Style
You might think of the travel as the worst part of the trip. You can't wait just to get to the mountains, breathe in the fresh air, and clip on your skis, right?
Well, arriving in Courchevel can be just as memorable as the rest of your trip. There's all sorts of different options from luxury cars to private jets.
"The stress of travel can be completely taken away, it's much more relaxing knowing everything is taken care of before you leave home. Guests don't have to worry about how to get to the ski resort. They'll arrive right at their accommodation's front door, excited for the week ahead." continues Huw.
For a simple choice, you could fly into one of the local international airports like Chambery or Geneva. At the gate, your private driver is waiting to show you to your car which is ready to whisk you up into the mountains. All you have to do is sit back and enjoy the views before arriving at the chalet door.
To arrive in true Courchevel style, then there's only one option – landing right on the side of the slopes at the Alitport. That's right you can take a private jet or helicopter transfer to the resort. This really is a memorable moment as you land on the highest runway in Europe to an audience of skiers and snowboarders. Then you're just moments away from your accommodation in 1850. 
---
Elevated Tastes
Exceptional food is always a top priority when celebrating a milestone. It is an integral part of a memorable celebration. Whether it's a gathering with family and friends, birthdays or anniversaries, good food can turn any event into something special. Not only does it bring loved ones together and create a cosy atmosphere, but the flavours and shared experiences of sharing dishes bring a new bonding experience for everyone involved. (And you've got to refuel for the next day's skiing).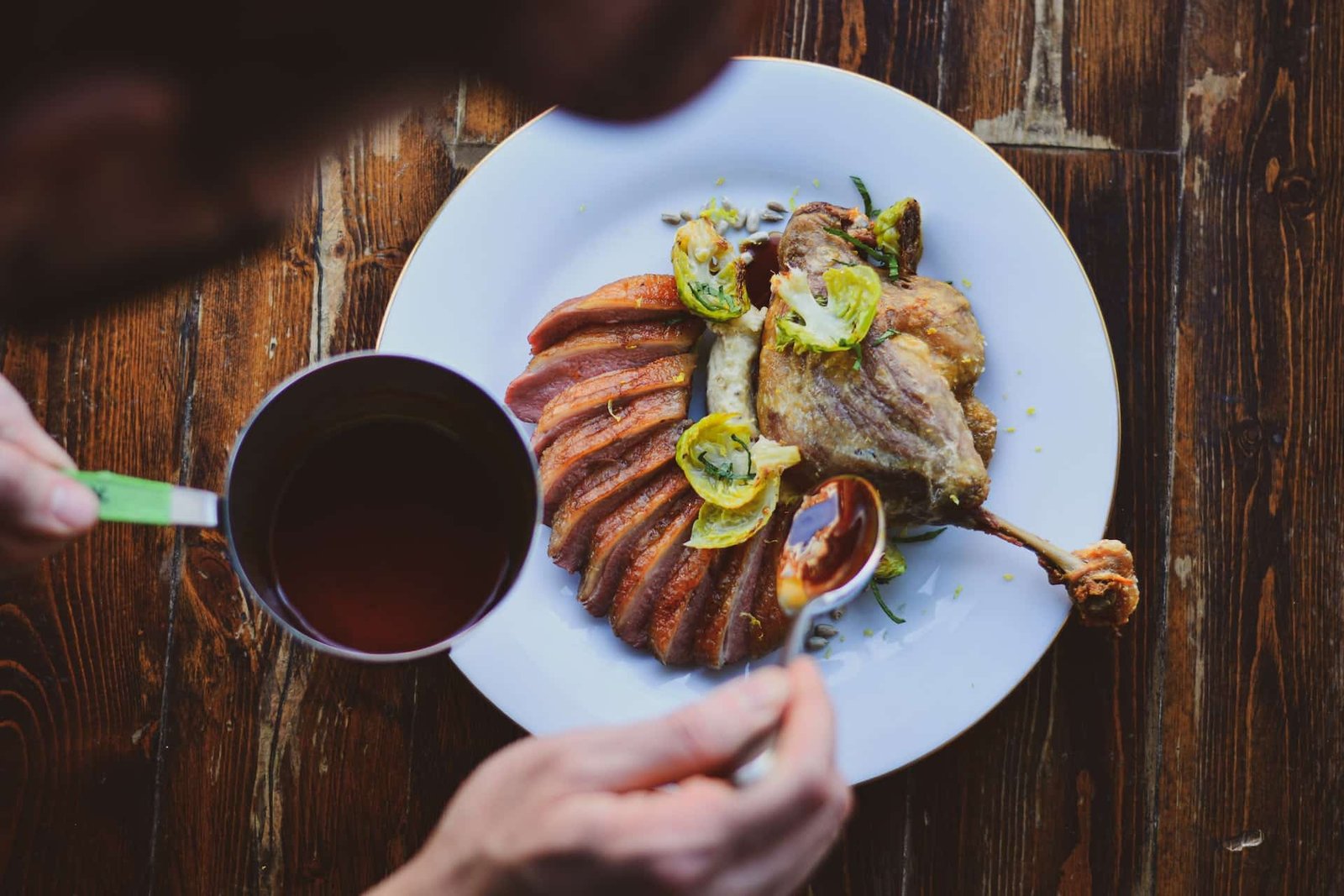 One thing Luxury Celebration experts always keep high on the agenda is food – "Important milestones, such as birthdays, anniversaries and holidays, often involve food – and for good reason! Sharing exceptional food during gatherings gives friends and family a chance to connect over delectable dishes. After all, exceptional food elevates any occasion and is at the heart of every great celebration."
If you're planning a special evening in your ski chalet then booking a private chef (either for an evening or the whole trip) means you can enjoy fine dining without leaving the comfort of your accommodation. Everyone can truly relax and enjoy the evening.
Adding to this, there's so much to explore around Courchevel. Did you know there's a stunning total of 13 Michelin stars held by restaurants in the ski resort? Almost, everywhere you turn you'll find a gastronomic treat including local specialities, new flavours, or international inspirations.
---
Something to Drink?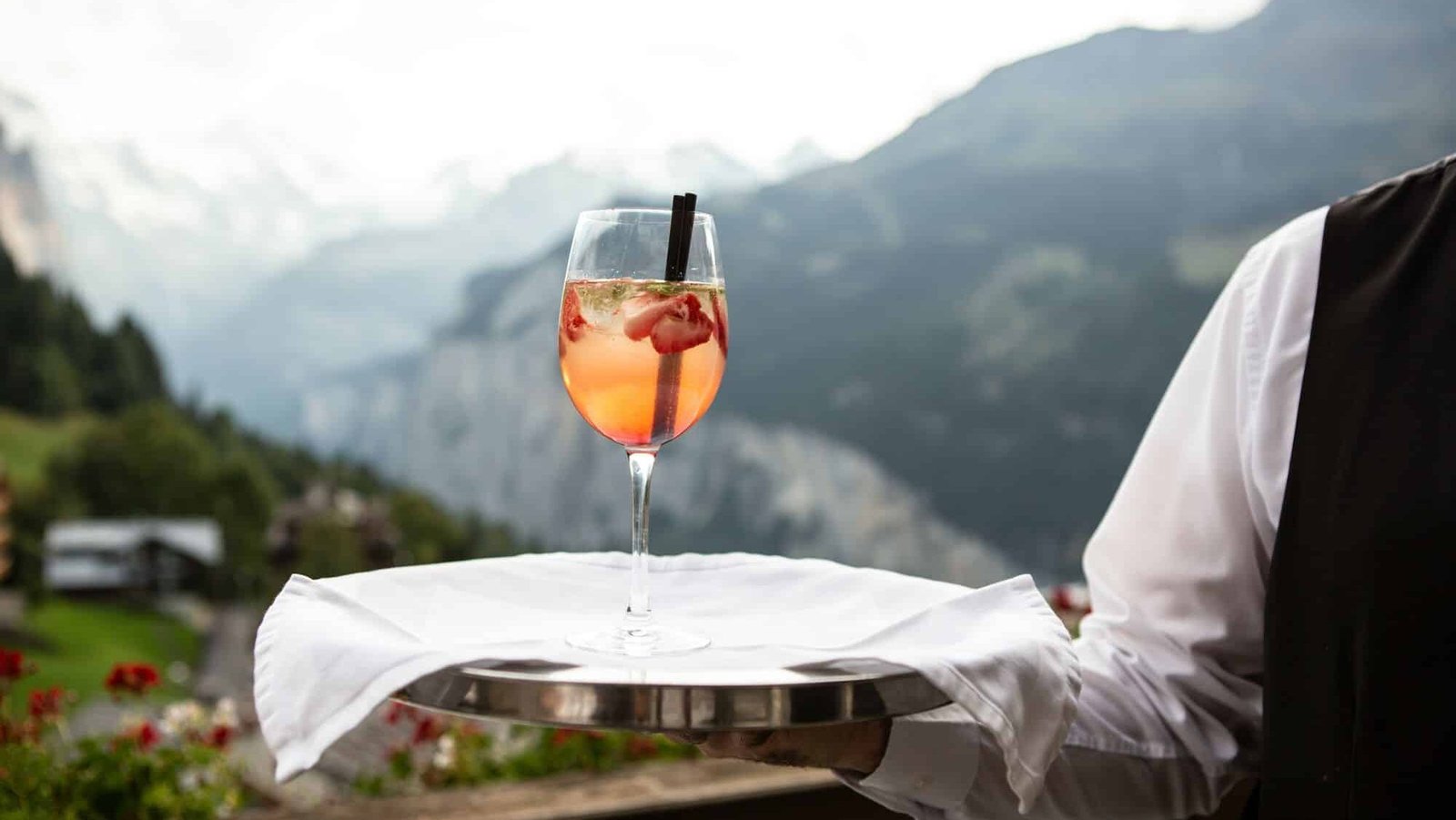 A bottle of local french red wine, don't mind if I do! Or perhaps you prefer a glass of champagne? For a lot of people, a trip to France is an opportunity to sample a selection of the world's finest wines in their country of origin.
Courchevel is filled with brands and suppliers bringing you drinks from local and international sources. There's a never-ending amount of local apres ski bars and nightlife hotspots to enjoy around the resort too. 
Why not treat your guests to a selection of the finest local drinks?
You could take your celebration to the next level by booking a wine tasting in your ski chalet. This is a fantastic way to introduce your guests to the world of wine, and can be a fun and educational experience for everyone involved. You can choose from a range of different wine tastings, each featuring a selection of wines from a specific region or winery. The wines can even be carefully paired with complementary foods, and a knowledgeable sommelier will guide you through the tasting and provide insights into the flavours and characteristics of each wine.
The options don't stop there either, you could turn the party up a notch with your own personal mountain mixologist to create fresh cocktails while you boogie. This brings us nicely to music.
---
Let the Party Begin
No ski trip is complete without live music. You've guessed it – apres ski! So good, some of your guests might be more excited about this than the actual ski slopes.
For an extraordinary party time around Courchevel during the week be sure not to miss an afternoon at La Folie Douce. They really put on an incredible live dance show and reach for the sky DJ sets all to the soundtrack of champagne corks popping. Set yourself up in the VIP area here, put your sunglasses on and party at the top of the mountains. 
Once more you can bring the music to your ski chalet to help set up a particular evening celebration whether it's for apres ski or later in the evening. You can find a band or DJ to suit your tastes to play a private set for you and your guests. Choose from classic party cover artists, chilled acoustic sets, rock and roll, or just a rip-roaring good time.
---
Time to Relax
There's nothing more soothing than kicking your ski boots off and relaxing after an action-packed day on the slopes. You don't even need to step out to find the local spa! Luxury chalets in Courchevel have their own private spas and indoor swimming pools. Your guests can bubble in a hot tub, splash in the pool, or take a peaceful sauna during downtime. For a real treat book yourself a massage or beauty treatment in your chalet. You could even get your hair done for a special occasion.
---
Memorable Experiences
A luxury celebration in Courchevel is more than just one night or a single party. It can be a week-long experience your family and friends will never forget.
"You can make every aspect special with off-and-on-the-snow memories to truly remember and cherish the good times. Memories that help you to feel connected to the people you love and provide a sense of nostalgia and joy when you look back on them. And Courchevel is filled with once-in-a-lifetime experiences." says Huw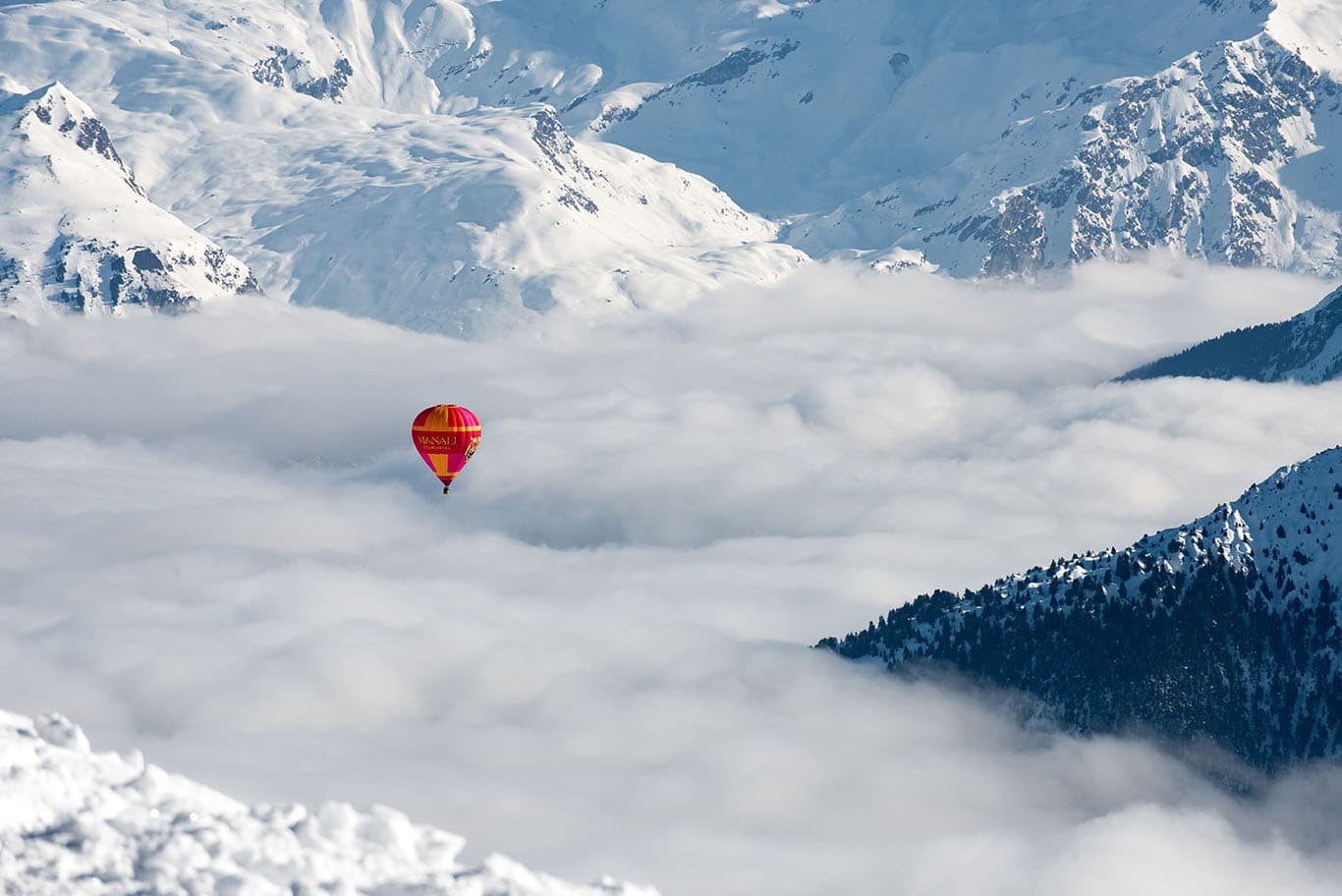 Discover the beauty of Courchevel from above with an iconic hot air balloon ride or helicopter tour from the altiport. Get in touch with nature with your own husky sledge team or blast across the slopes on a Skidoo! Take a sunrise ski tour or snowshoe through the silent snowy forest. Barrel your way down the luge toboggan run or paraglide your way down from the mountain peak. Adventure awaits.
---
Courchevel Luxury Celebrations
Planning a luxury celebration in Courchevel can be an exciting and rewarding experience. But it doesn't have to be an overwhelming or complicated task. With the planning and attention to detail of Huw Davies at Corinium Travel, you can create an event that will be remembered for years to come. 
From finding the perfect accommodation and choosing the right experiences, to selecting the best catering and entertainment options, there are many factors to consider. If you've read this far, then you'll already have a selection of ideas to help create an amazing celebration that is sure to impress your guests and leave a lasting impression!