Rare supercars, electric 4×4 or a classic Rolls, these are the top cars to keep an eye out for around Courchevel this winter.
Courchevel has always been a mecca for car spotters, look around the snowy streets and you'll see the latest luxury SUV's, Hummers, Rolls Royces, and maybe even a super rare Mercedes 6×6 G Wagon. So what are the hottest models to look out for in 2021, and what is the ultimate alpine ride?
France has a great network of auto routes that bring you right to the foot of the Courchevel valley, so you often see number plates of vehicles from the Netherlands, UK, Russia, Germany and Sweden. Driving has always been a popular way to get out to Courchevel and that is set to increase for 2021.
The practicality of having your own car in resort means you can explore a little further afield and when you leave you don't have the panicked rush to catch a plane or train.
If you're lucky enough to have the latest model, it also gives you the chance to show off your new steed in its natural environment.
Here's our rundown of the top 9 models to look out for this winter.
---
Bentley Bentayga
The Bentley Bentayga has been out for five years now and 2021 sees it get a visual update, plus the introduction of a new hybrid model and the range topping Bentayga Speed.
For comfort, other than the Rolls Royce Cullinan, there isn't much that sits in the same league as a Bentayga. For performance, it's in the same league as many supercars with a 0 to 100 km/h in 4.5 seconds and 306 km/h (190 mph) top speed. It seems to have it all!
---
Land Rover Defender
The Land Rover defender, an icon of car design. Relaunching the model since it was discontinued in 2016 may have been the hardest act to follow from any car manufacturer since BMW relaunched the Mini.
The original left a legacy of legendary off-roading ability, and also being one of the few vehicles that transcended class and status. It could be towing a trailer full of sand and cement one day for a local building firm, and the next day parked outside a five star hotel, it didn't look out of place in either situation. But the outdated mechanics, crash safety (or lack thereof) and emissions meant the model had to be consigned to the pages of history or replaced completely.
Cue the long awaited 2020 Land Rover Defender, its looks, unsurprisingly have divided opinions, Land Rover opted to go for a completely new design rather than a homage to the old model. As a former owner of the original Defender, I must say I am a fan of the new model. It has design cues to the original but is also very much its own vehicle. It has had the most extensive offroad testing of probably any modern vehicle and a complex electronic system that keeps you moving regardless of the conditions. One thing is for certain, the original model was a popular alpine vehicle here in Courchevel, and the new model should be no different.
---
Rolls Royce Cullinan
If you want the ultimate status symbol then look no further than the Rolls Royce Cullinan.
There's a reason that Rolls Royce has become a byword for uncompromised quality and the Cullinan is no exception. At nearly three tons this is an SUV that makes a big statement. Over the last couple of winters, Rolls Royce has had a couple of cars running in Courchevel in partnership with Hotel Le Lana in 1850 and with Six Senses Courchevel.
---
Porsche Taycan Turbo S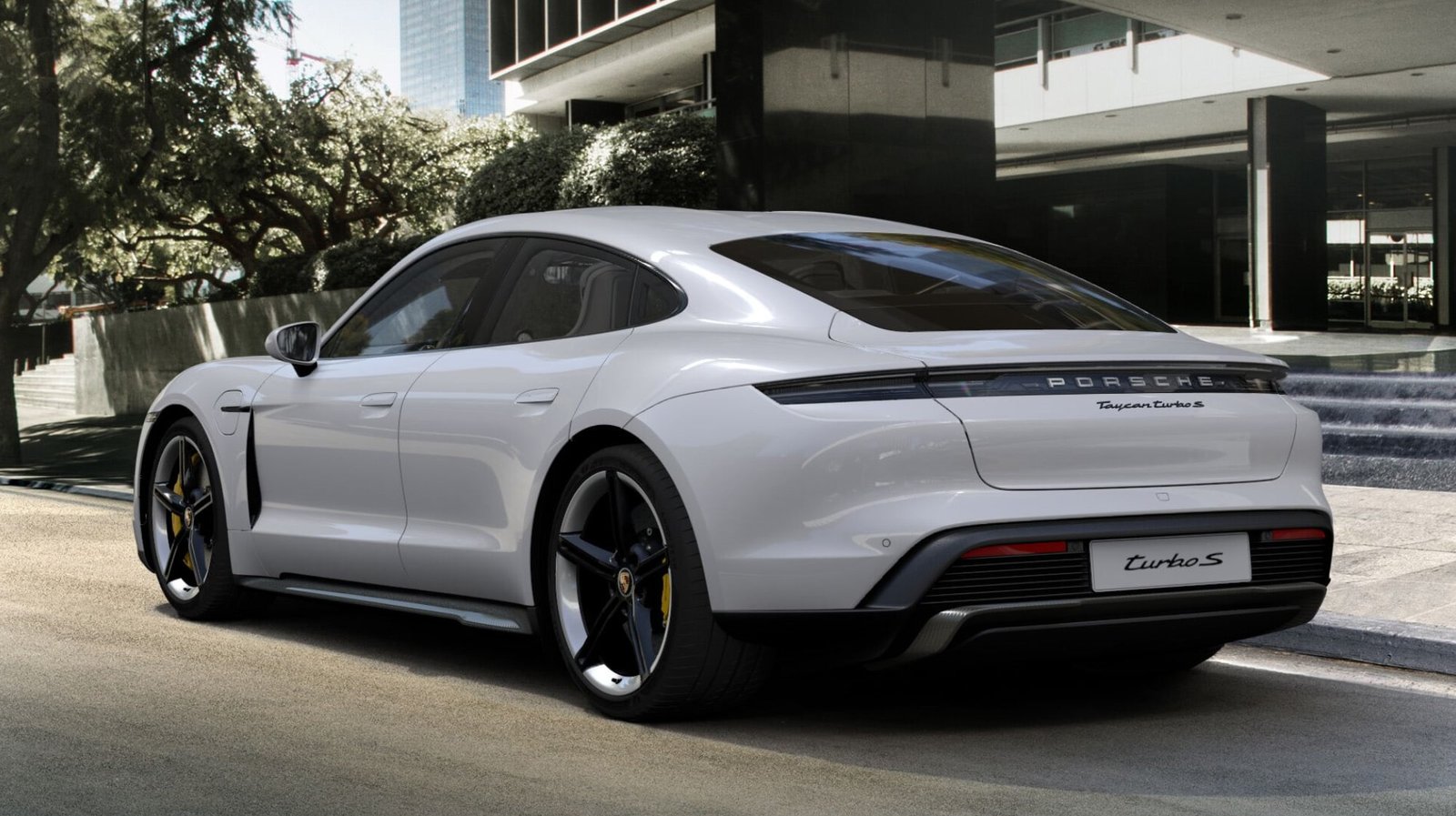 If going all-electric is the future of motoring then the Porsche Taycan is leading the way. The Turbo S model that we tested has 761bhp, four wheel drive and a 0-100kms time of 2.8 seconds and there probably isn't much out there that would get up to resort quicker!
Flex your toes and push the accelerator a little and the Porsche accelerates smoothly, push a little harder and you realise that the performance is otherworldly, instantaneous response and rib crushing acceleration, on public roads you have to back off long before the car has reached its limits!
It handles well too, with the centre of gravity is kept low due to the battery placement, it corners like it's on rails, Porsche did their press launch in Finland so we know it can handle the white stuff!
Is this the ultimate alpine car? It's definitely on my bucket list!
---
Tesla Cybertruck
When Elon Musk revealed his long awaited Cybertruck, the world's media took note, the wedge design and military looks divided opinion and made it feel like it had rolled off the set of Bladerunner. The top of the range model boasts three electric motors, bulletproof glass, a 500 mile range (800km) and a 0-100kms of 2.9 seconds. You can pre-order your Cybertruck now with prices starting from $39,000.
---
Ferrari GTC4 Lusso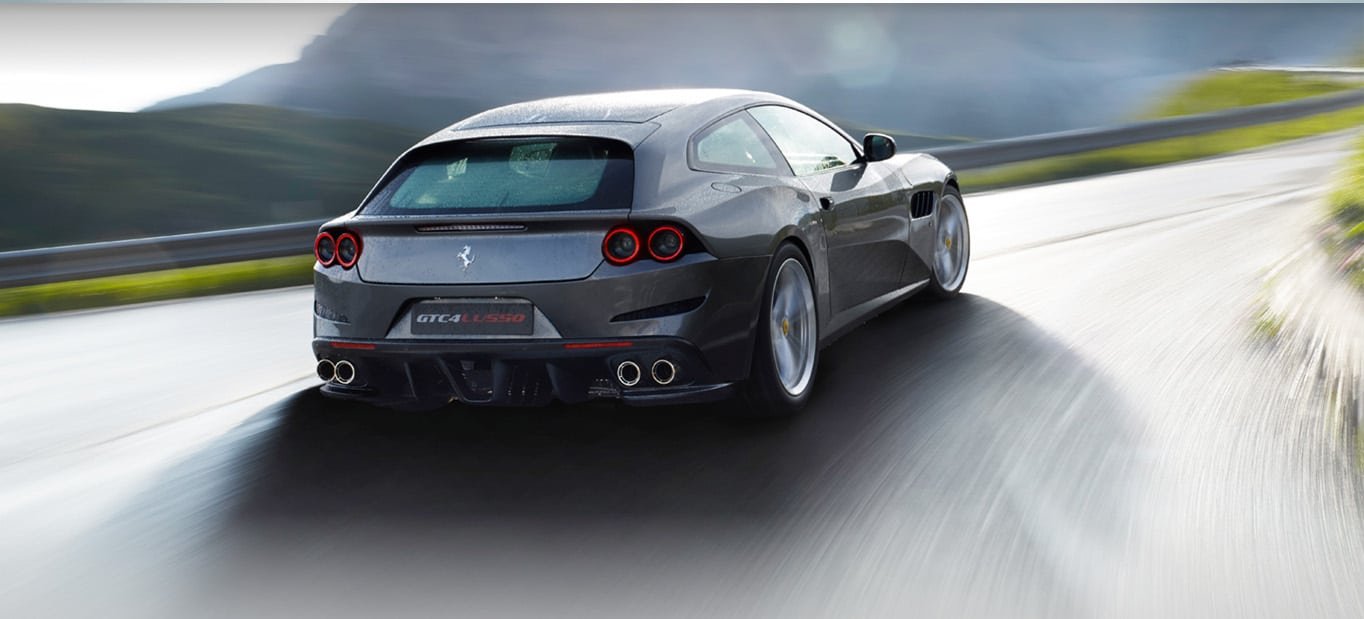 Ferrari – mention those three syllables and you will pique the interest of any petrol head, in the same way as Rolls Royce has become synonymous with quality.
With its racing pedigree dating back to 1929, Ferrari is a byword for speed, glamour and uncompromised engineering. It's yet to launch its much anticipated SUV, but there is a "practical" Ferrari with four seats and four wheel drive. Their first 'shooting brake' was the FF, this was superseded by the GTC4 Lusso in 2016. So what are the specs?
Practical it may be, but that doesn't mean it's compromised on performance. A 6.2-litre V12 engine, but with 680bhp, four-wheel drive and a 0-100kms time of 3.4 seconds. It's just a shame that production has now come to an end on this mighty V12 Grand Tourer, we'll wait with anticipation for the introduction of the new SUV in 2022, expect a class leading vehicle.
---
Lamborghini Urus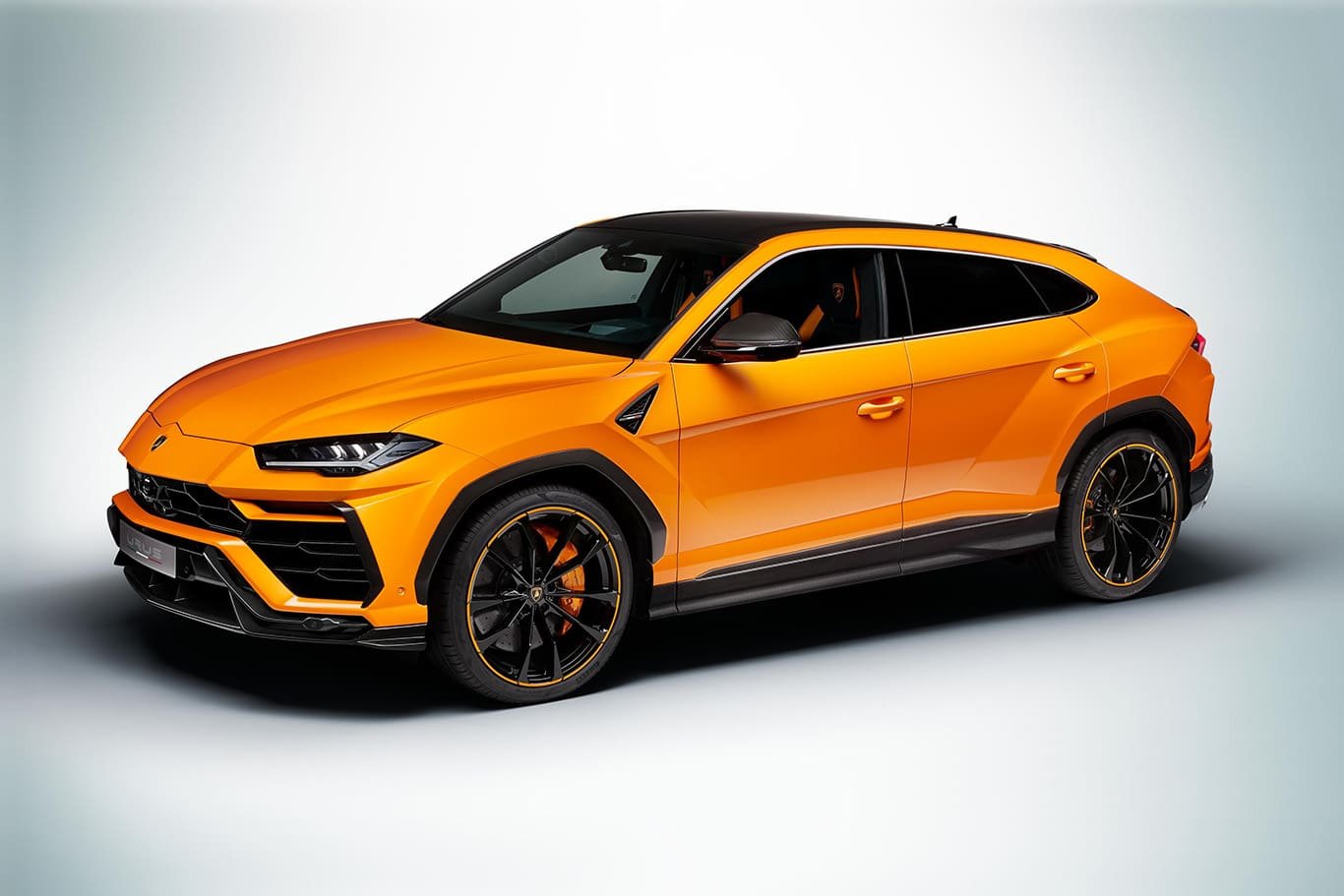 Lamborghini introduced the Urus to the world in 2018 and it quickly established itself as Lamborghini's most popular model.
This has become a trend with supercar manufacturers as they open up their brands to a more practical end of the market as Porsche did with the Cayenne back in 2002 (is it really that long ago!?).
The new Lambo offers practicality, performance and unique styling which definitely follows Lamborghini's design language. 2021 brings a few new options, alongside some driver assist features, the most notable differences are the paint packages available with orange, bright green, or yellow as part of the new Pearl Capsule appearance package. This also adds the 23 inch alloys as standard.
---
Aston Martin DBX
Aston Martin's new DBX has been long awaited and is hoped to offer a shot in the arm for the British sports car manufacturer.
It uses a 4.0 litre, 542hp twin-turbo V8 from Mercedes's AMG division, shared with the DB11, which gives the two tonne SUV a blistering 4.5 second 0-100kms time and a 292 km/h (181 mph) top speed. And it's not too bad on the rough stuff either. With six different drive modes, GT, Sport, Sport +, Individual, Terrain and Terrain +. Adding to this, it really looks like an Aston too, for me, it's the best looking SUV out there, I'm sure we'll see plenty out here in Courchevel this winter.
---
Audi RS6 2021
Audi first introduced the RS model back in 1994.
Based on a heavily modified Audi 100 it was hand built by Porsche with many bits from the Porsche parts bin, including the wheels, wing mirrors and brakes.
With a five cylinder 315hp engine, it was faster than a Mclaren F1 at 0-30mph in 1.5 seconds. It became the first super estate car and a benchmark for performance in this sector. Audi didn't build anything faster for another eight years.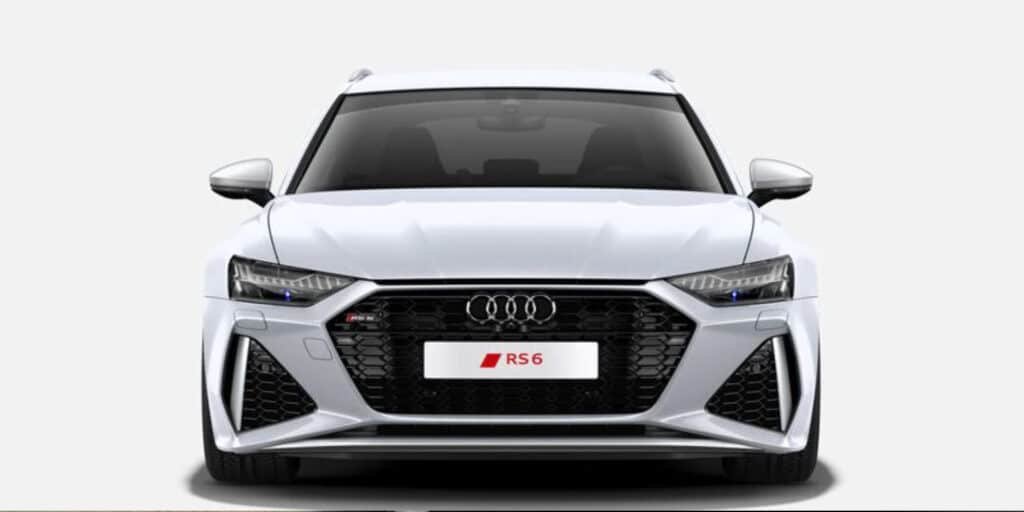 Since then, Audi's RS brand has gone from strength to strength, now almost every model has a range topping RS model. The new 2021 RS6 is my personal choice, practical, fast, four wheel drive, and (unless you know what you're looking at) it's fairly low key. I can think of a few other vehicles that tick the box for a better Alpine ride.