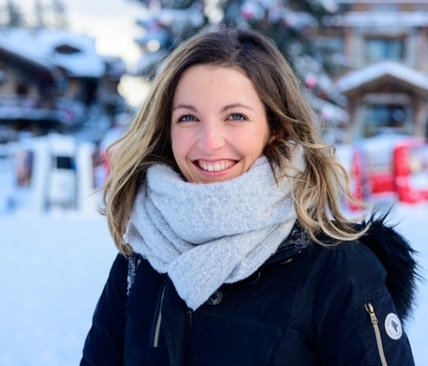 Looking for a haircut in Courchevel?
Angéline is a talented hair stylist and beautician, who will bring a top-quality salon experience to your residence.
Her experience?  Angéline was a hairdresser with the French Haute Coiffure in Lyon, then in Courchevel 1850. She has worked as a manager for a Camille Albane salon and worked for television productions in the UK. Since 2009 she has been working as a mobile stylist in Courchevel and Meribel. She is fluent in French and English.
Through all this experience Angéline has maintained her passion and ambition. A personal service that listens to and confers with the client, to achieve superior results.
Wednesday
Appointment only
Thursday
Appointment only
Saturday
Appointment only