The biggest ski race is coming to Courchevel and Meribel in February 2023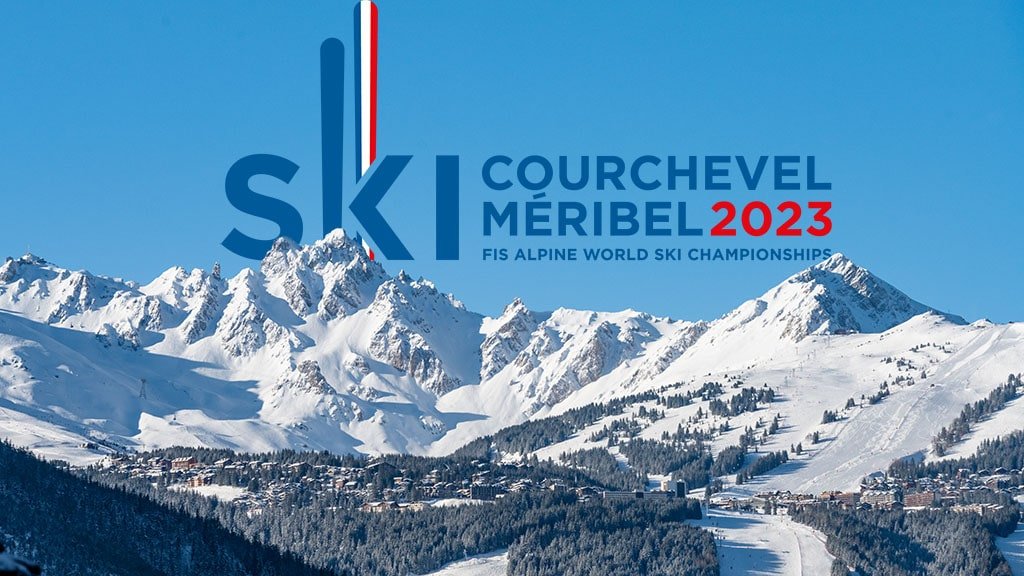 2023 Ski World Championships
One of the biggest events on the ski race calendar is coming to Courchevel and Meribel in February 2023, the FIS Ski World Championships.
We've broken down the top ten facts about the competition.
1. What are the Ski World Championships?
The competition is an Alpine Ski competition and has six categories run by the FIS (Fédération Internationale de Ski), with many of the top competitors excelling in more than
one discipline, they are;
Downhill
Super G
Giant Slalom
Slalom
Alpine Combined
Parallel Slalom
2. When is it on?
The competition will run from the 6th to the 19th of February 2023.
3. How many athletes compete at the Ski World Championships?
Over 600 athletes from 75 countries take part in the competition.
4. How often is the competition held?
The competition is held every two years, last time in Cortina D'Ampezzo in Italy in 2021.
The 2025 edition will be held in Trondheim, in Norway.
5. Who to look out for?
Alexis Pinturault – The current World Cup champion and France's most successful world
cup skier ever with 34 wins, Courchevel local hero Alexis Pinturault is a hot favourite for
the World Championships. Mikaela Shiffrin – The 26yr old American two time Olympic Gold medalist won on her last
outing in Courchevel back in December 2020, she'll be hoping to repeat that in 2023.
6. How fast do they ski on the downhill course?
Courchevel's new Eclipse piste is steep and fast, called the eclipse as the course runs in
and out of the shadows, and with an average steepness of 30% expect to see the skiers
go over 140km/h (86mph) as they make their way down to the finish line in Le Praz.
*Fun fact, French skier Johan Clarey first broke the 100mph (161km/h) barrier during
competition at the 2013 Lauberhorn World Cup. See the video here:

7. Will spectators be allowed?
Yes, event organisers are expecting 20,000 spectators every day, plus a TV audience of
500 million.
8. Which pistes will be used?
The new Eclipse in Courchevel and the Roc De Fer in Meribel.
9. Do I need tickets?
You will of course need a lift pass to get up the mountain to view the action, but if you want
a more VIP experience Courchevel and Meribel offer VIP packages here
here: https://www.courchevelmeribel2023.com/offres-vip-details/
10. Where is the best place to stay?
The finish line for the Eclipse piste is in Le Praz, so expect it to be the hub of activity
during the competition, both Courchevel and Meribel have plenty of accommodation on
offer to suit every budget, check out our accommodation page for some hand picked
luxury chalets.